You can create your own custom pathways with Howell Pathways and Klingstone Paths, and now, you can apply our pathway stabilizer to your patio project for naturally beautiful results. Our pathway stabilizer is designed for ideal use with decomposed granite and crushed stone mixtures, allowing DIYers and professionals to create lasting value at an affordable price. If you're looking for a solution in protecting your natural patio, our gravel binder provides safe and simple results in keeping water runoff at bay. Howell Pathways can solve a number of drainage issues and pedestrian traffic maintenance concerns.
How can Howell Pathways support your natural patio installment?
• Create a beautiful, customized patio area
• ADA-approved surfaces
• Water permeability allows for use across numerous applications
• Provides long-lasting results with minimal maintenance
• Eco-friendly and pet-safe
• Protects from heavy foot traffic
• Prevents damage from water runoff
• Meets grant criteria for many municipal projects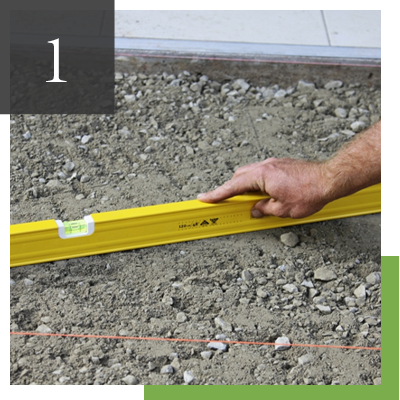 Lay Your Path
Prepare your subgrade and add your chosen patio material. Gravel, stone, or some combination of the two is recommended for the best results.
Pour Our Formula
— Once your patio is clean, dry, and leveled, it is time to pour Klingstone Paths. You can use a simple watering can, or invest in our
applicator wand
or invest in an
applicator pump
for large-scale improvements.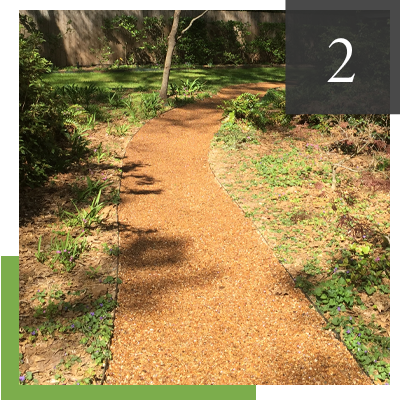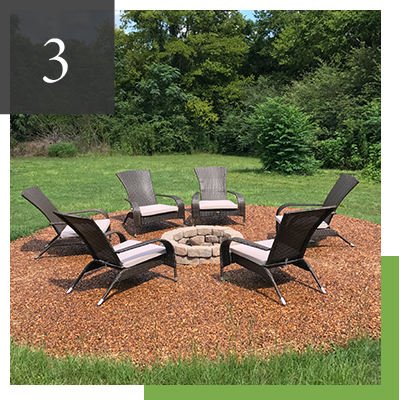 Enjoy!
That's it! Once your pathway stabilizer cures, you'll be left with a surface that looks like rock but feels like concrete. Our gravel binder delivers lasting support.
Looking to provide minor protection for your project, or do you wish to cover a large area with our proven gravel binder? You can purchase Klingstone Paths in 1-gallon or 5-gallon containers, as well as tools and accessories to make the process even easier. Howell Pathways promises a lasting finish and the industry's simplest repairs if maintenance is needed.
Ready for Your Sample?
Fill out our project form and pay for the cost of shipping, and Howell Pathways will send you a complimentary sample of our polyurethane sealant. We want you to see the quality of our gravel binder firsthand!
No matter your project, our gravel stabilizer is here to provide rugged protection and beautiful aesthetics to preserve your patio while enabling it to shine for years to come. We can offer assistance in finding the right materials for your patio, including our bulk shipments of cost-effective gravel.
Contact us online or fill out the form below to get started!
Contact Us Today