Bender Board — The Ultimate Landscaping Tool
Bender Board is a plastic edging product for landscaping and concrete forming. Manufactured from 100% recycled plastic, Bender Board will not decompose or rot. Bender Board excels as a forming board for concrete, for the installation of artificial turf, and even as a fence. The best part is it's strong, resistant to splintering or breakage, will not rot, and is completely insect-proof!
Common Uses for Bender Board:
• Landscape edging
• Flower bed borders
• Concrete forming
• Tree wells
• Patios
• Yard features
• Raised garden paths
• Anywhere you want a crisp, curved border!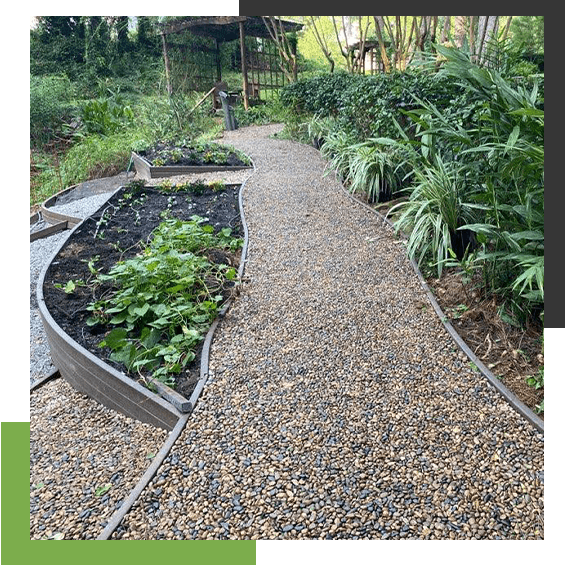 Multiple Options To Choose From
Bender Board is ideal for a variety of landscaping projects. It's easy to install and can be positioned to create whatever shape of edging you desire. Not only is it convenient and versatile, but when you order your Bender Board from Howell Pathways, you'll also get the option of choosing from two different sizes and colors. It's available in either black or brown, and you can get it in either 4" or 6" width. Personalize your yard and create the beautiful landscape you've always wanted with this convenient product that's made to last!
Better Than the Competition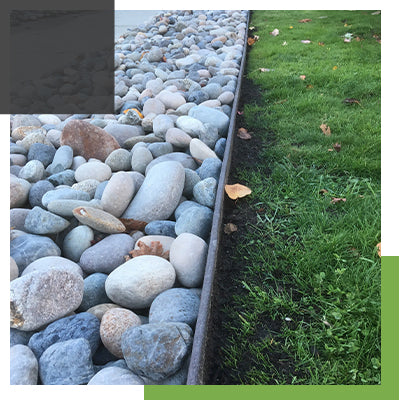 Made From 100% Recycled Materials
Bender Board is made of 100% recycled polyethylene plastics recovered from the blue box collection as well as other sources. The result is a pliable and strong "green" product that is able to contour evenly and consistently.
Rugged Construction
Bender Boards are double the weight and thickness of most landscape edging products, delivering considerable support and performance across a range of surfaces and applications.
Quality UV Protection
UV inhibitors help to protect your new landscape edging from sunlight breakdown. For more than 20 years, you can enjoy your Bender Boards and the fact that they'll look like-new after minimal maintenance.
Long-Lasting Results
Our product is estimated to last 25 years, giving you decades of enjoyment for one cost-effective investment!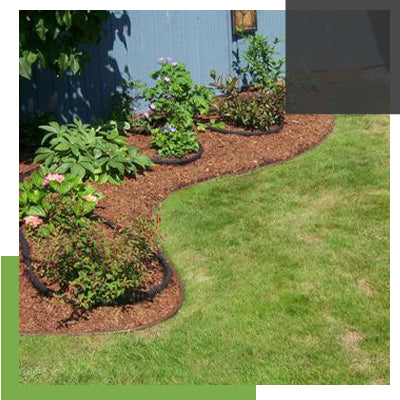 Order Your Bender Board From Howell Pathways
Bender Board allows you to create an endless variety of edging, border, and other hardscape features quickly and easily. Unlike other edging materials, Bender Board is made from 100% recycled materials, making it a "green" landscaping material you can feel good about. But the benefits don't stop there. Bender Boards are incredibly durable, require minimal maintenance, and won't fade in the sun. The end result is a high-performance material that will last for years.
Looking to purchase edging for your landscaping project? You'll find the best products and the most options right here, at Howell Pathways. Start shopping today!
Shop Now